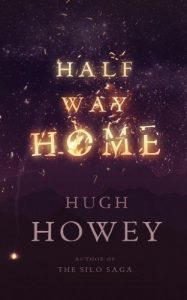 Every project we do won't be our best. We all have off days. Just look at professional athletes. Jordan Speith doesn't win every golf tournament. Novak Djokivic doesn't win every tennis match. Even someone as unstoppable as Serena Williams doesn't win every major.
I'm a huge fan of Hugh Howey. I was introduced to his work through Wool, Shift and Dust (aka The Silo Series). I really enjoyed Sand, Beacon 23, and his short stories. One of my reading themes for the last year was to read more Hugh Howey. I was looking forward to Half Way Home when I saw it reach the top of my 2016 reading list.
Unfortunately, I walked away let down. Let me explain why.