I'd like to preface this post by saying that I am NOT a doctor, nor am I a nutritionist. I have no medical training, and I didn't stay at a Holiday Inn Express last night. What am I about to share is my personal experience and the results I got when I adjusted my diet based upon the information that I gleaned from Wheat Belly, Grain Brain, Primal Body – Primal Mind, and It Starts with Food. With that out of the way, I would be curious if anyone who reads this has experienced similar results.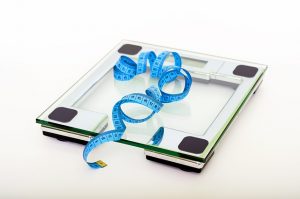 At my last job, I did an extensive amount of travel. On average, I spent about 2 weeks out of every month on the road. What you don't notice when you travel that much is how you slowly start packing on the pounds. Sitting on airplanes, the lack of exercise, and the regular eating out does not lend itself to maintaining a healthy weight.
I did my best to stay active and eat properly while I was at home and not on the road. Still yet, I peaked at 180 pounds, which was well above what I consider my fighting weight of 160. After I left the job, I decided I would make an effort to lose the 20 or so pounds that had somehow deposited itself on my body.