A bit of misfortune struck our house recently. I was working in my home office when I heard a popping noise come from the family room where Lisa was watching television, followed by the words, "Something's wrong with the television. The screen is blank, and nothing is happening when I hit the power button." In other words, I'd received my cue to come take a look.
My initial reaction was it's time for a new television. We really like the current set, but it is six years old. A new television would be a nice upgrade, but I wasn't particularly excited about spending a thousand dollars or more around the holidays for a replacement.
I was just about ready to trash the old television and pull the trigger on a new one when a fond memory of me, my dad, and a washing machine hit me.
Years ago, on one of my parents' trip to our house, Lisa was having a problem with the washing machine, which was over fifteen years old. The hot water was barely trickling out. The basin was taking forever to fill up. With my dad looking over my shoulder, I told her it was time for a new washing machine and that we would get one after my parents left.
My dad would have none of it. He told me to pull the washing machine away from the wall and get the tools. Within minutes, he had the back off and was following the water lines. He was a retired dentist who enjoyed tinkering around the house, but he worked with such poise and confidence that you could have easily mistaken him as an appliance repairman.
Shocked and surprised, I couldn't hold back and had to ask the question, "How many times have you fixed a washing machine?"
He calmly replied, "Zero. This is the first time I've had the back off of one."
Wait, what!?!?!?!
I shot back, "What if you break it?"
His retort, "Well, you were going to buy a new anyway, weren't you?"
I have to admit, he wasn't wrong. Ten minutes later, he had the cause narrowed down to a faulty hot water valve. Thirty minutes later we were at the appliance repair store buying the $10 part. And one hour later, to Lisa's chagrin, the old washing machine was back up and running, good as new.
I learned a valuable lesson in my garage that afternoon. When something breaks, don't immediately throw it out. At least take a shot at fixing it. If you were going to buy a new one anyway, what's the harm if you break the one you have?
So, back to the television. After researching the symptoms and watching a few YouTube videos, I figured the problem was most likely a faulty power supply board. I ordered the part the next morning, and a new board arrived the following day.
---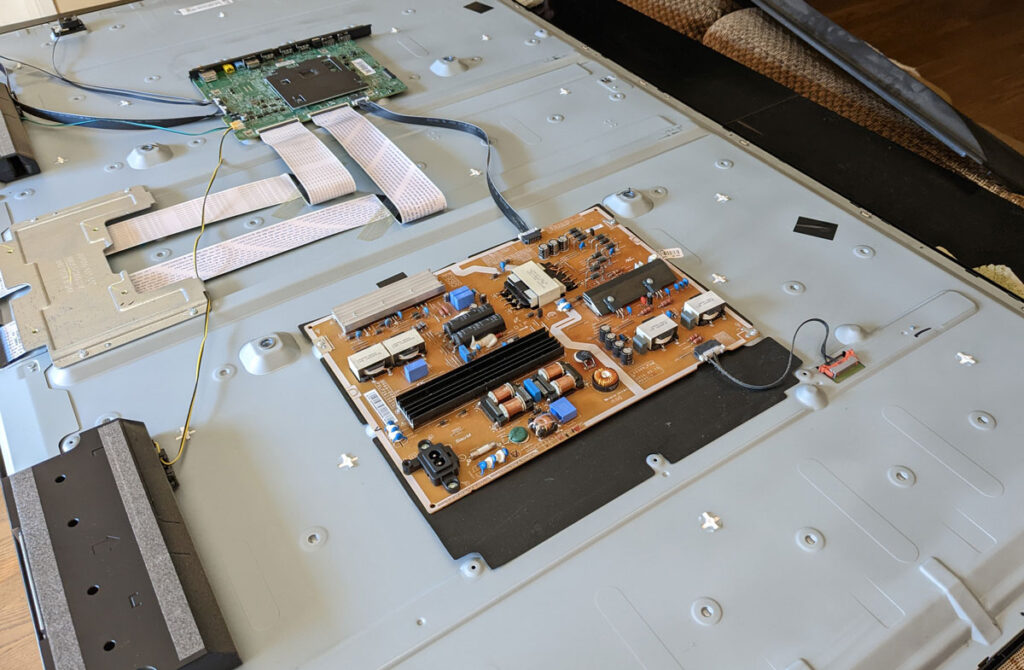 ---
It took about an hour to take the back off the television, disconnect and remove the old board, install the new board, and put the back on. I plugged the television in, hit the power button, and voila! The set was working once again.
---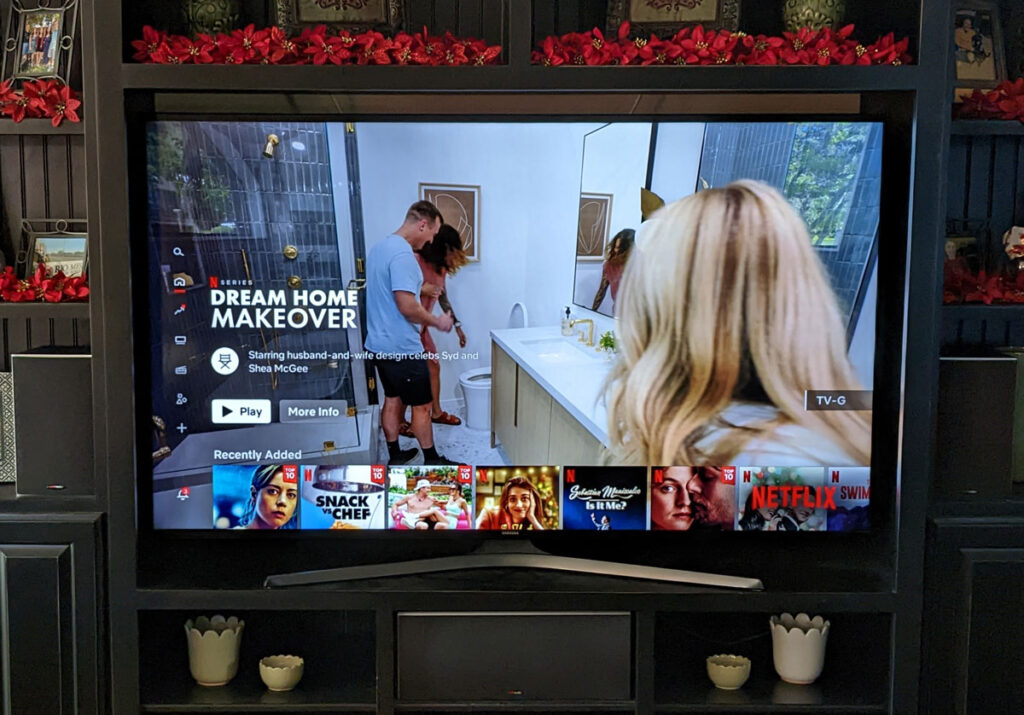 ---
It's been almost two years since my Dad passed, but his memory lives on. I have him to thank for inspiring and giving me the confidence to tinker and take the risk. Over the years, I've repaired various household gadgets and appliances such as dryers, ovens, microwaves, and now a television. That simple lesson he taught me in my garage has saved me thousands of dollars.
The moral of this story – don't throw away without at least giving the fix a try. Who knows, it just might work. And even if you break it, you were going to buy a new one anyway, right?
---
I have to give a special shout out to the folks at ElectroParts. I couldn't have completed the fix without their stellar service. I ordered the part on their website Thursday morning, and it was on my doorstep a day later. I'd highly recommend them if you're looking for quality television replacement parts.