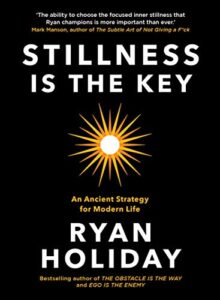 I've been reading books related to Stoicism and ancient Stoic philosophers for a few years now. I can trace my interest to Brad Feld's blog, which is one of few that I still follow regularly. He wrote a book review about The Daily Stoic by Ryan Holiday and Stephen Hanselman at the end of 2017. I was intrigued.
I had heard of Ryan Holiday. His book, Trust Me, I'm Lying: Confessions of a Media Manipulator, transformed the way I view mainstream media and popular news websites. Little would I know that reading The Daily Stoic during 2018 would change my outlook and approach to life.
Since then, I've continued my exploration of Stoicism. I've read additional books related to Stoic philosophy, including other Ryan Holiday books such as Ego Is the Enemy and Stillness Is the Key, which I recently finished.
Continue reading