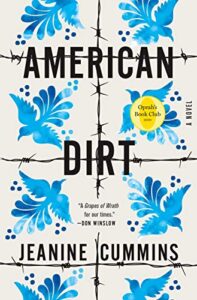 The best book recommendations come from those who are closest to you. They are the ones who know you best. Since my two oldest daughters have started reading regularly, one of the side benefits has been getting book recommendations from them. For example, last summer Amanda recommended Recursion by Blake Crouch, which I really liked. Then, later in the year, Courtney recommended Lexicon by Max Barry, which I thoroughly enjoyed. As it turned out both books had been on my reading list, but their recommendations pushed them to the top.
So when both of them recommended American Dirt by Jeanine Cummins, a book that wasn't previously on my radar, I didn't just add it to my reading list. I put it at the top. I figured it deserved priority treatment since they both suggested I read it.
Needless to say, I wasn't disappointed.
Continue reading