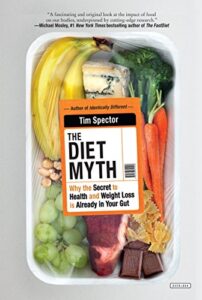 One of my primary reading genres is books about health and nutrition. I feel it's vitally important that we're aware of what we're feeding our bodies. I typically make it a point to read at least one book from this group every year, although I wouldn't mind reading more. Unfortunately, I'd gotten away from reading in this area over the last year or two with the last good book I read about nutrition being The Complete Guide to Fasting by Dr. Jason Fung back in in 2019 (which I would highly recommend, by the way).
One of the challenges with reading health and nutrition books is identifying books based on solid science. There are so many books on the subject that it can be hard to separate the wheat from the chaff. Depending on the quality of the book, suggestions can be life changing for the better, or, if not researched properly and supported by quality data, they can have negative effects on one's health, potentially even hazardous outcomes in the extreme.
Fortunately, one of my favorite blogs, A Learning a Day, made a strong recommendation for a nutrition book, The Diet Myth by Tim Spector. Given the good experiences I've had with previous recommendations from the blog, I added it to my (lengthy) reading list and finally got around to reading it.
Continue reading