It's been almost two years since I started baking my own bread, among other things. Baking appeals to me, more so than cooking. I think it's because I see baking as more science than art, whereas cooking is more the opposite.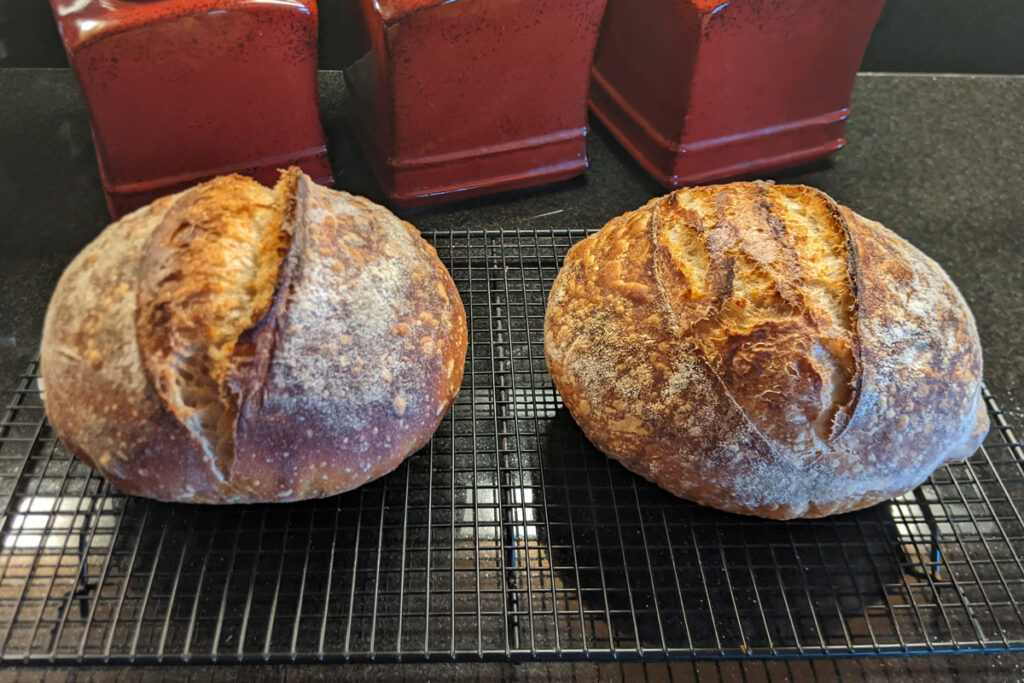 Baking speaks to my analytical, engineering mind. Each bake is a like a science experiment where I am trying to find the right mix of ingredients. Even the slightest of changes in ingredient ratios can have dramatic effects, which is why I like to measure everything with a scale. The ultimate goal is to find the right mix and ratio of ingredients to create a repeatable process.
As part of my journey baking sourdough bread, I've experimented with lots of different variables. My latest experiment involved trying different hydration levels.
Continue reading