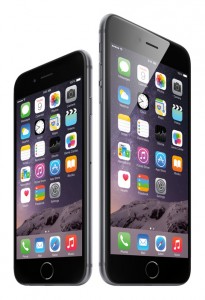 The Guardian has become one of my favorite news outlets due to the quality of its long form journalism. Last month, they posted an article about the dangers of smartphone addiction (click here to read). It wasn't your standard, "we need to spend time away from our smartphones" rant. It was in-depth look at how smartphones have enabled a small handful of people in Silicon Valley to control the psychology of over a billion people around the world.
For me, working in the mobile software development industry, it was a warning sign. A foreboding of what could happen if we, as a society, don't heed the warning and take action.
You see, many worry about the development of a superior, runaway artificial intelligence that will destroy humanity. They argue that it could happen within the next 25 years if sufficient controls are not put in place.
After reading The Guardian article, I'm beginning to think that future danger could already be upon us, and we don't even know it. Instead of the AI confronting us head-on in a war-like manner, it could be destroying us from within by turning us against each other, and ultimately against ourselves.
In the past, I've written about privacy and warned how the internet endangers that fundamental right. I'm now concerned that the combination of the internet and smartphones may be one of the most dangerous inventions created by mankind if allowed to go unchecked.
Allow me to explain.