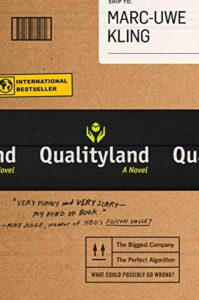 With each passing day, computer algorithms are increasingly controlling and directing our lives. The big tech companies have developed algorithms that touch every part of our daily activities. They dictate our search results, filter the articles in our news feeds, show us the products we didn't even know we want (or need), recommend places to go, suggest who our friends are, tell us who we should date, and more.
In theory, all of these computer controlled algorithms are designed to optimize our existence, but what if things go awry? What if the algorithms are wrong? What would happen if they instead made a complete mess of things?
Welcome to Qualityland by Marc-Uwe Kling.
Continue reading