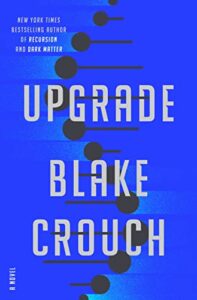 Growing up, I remember marking the calendar and patiently waiting for new movies to open in theaters. I remember waiting every fall for new seasons of my favorite television shows like Seinfeld and Cheers. Never in a million years did I think I would eagerly wait for the availability of a book. Yes, a book. Those things you read.
Well, it's happened. I've become one of "those people."
I've been a big fan of Blake Crouch's writing since reading the Wayward Pines trilogy. I've read Dark Matter, Recursion, and short stories he's written. I like his style, the pace of his books, and how he often weaves plausible technology and hard science fiction concepts into his stories.
So yes, I had the date circled on my calendar for the release of his latest novel, Upgrade.
Continue reading