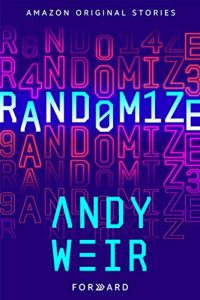 I really like the idea behind the Amazon Forward series. They pulled together six up-and-coming science fiction authors and had each of them write a short story.
I started off the series by reading Summer Frost by Blake Crouch, which I thoroughly enjoyed. For my second read in the series, I chose Randomize by Andy Weir. I've read other books by Weir which include The Martian and Artemis. The Martian was the best book I read back in 2014, and it remains one of my all-time favorites.
Based on my experience with Summer Frost and my prior experience with Weir's writing, I was looking forward to diving in to Randomize. Here's my take on it.
Continue reading