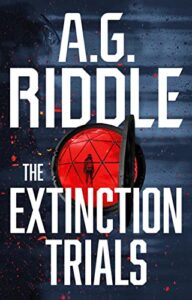 When I think of great storytellers, Hugh Howey and Blake Crouch are two authors that would be at the top of my list. They have a way of writing a story that draws you in immediately, keeps your attention, and captivates your imagination.
Another one of my favorite authors who I would put right up there with them is A.G. Riddle. I've been a fan of his starting with the The Atlantis Gene, which is the first book in The Origin Mystery trilogy.
I usually make it a point to have an A.G. Riddle novel on my reading list every year or two. The Extinction Trials was the book I chose to put on this year's reading list.
Continue reading