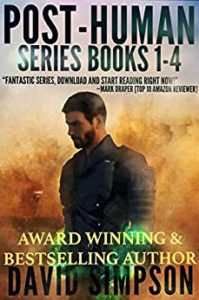 I find science fiction fascinating. I've written in the past about why I read it. The main reason – it has an uncanny ability to foreshadow the evolution of technology. I'm regularly amazed by an author's capability to imagine the future.
A case in point is a recurring theme in my science fiction reading – artificial intelligence (better known as AI). In my opinion, we are at the early stages of artificial intelligence. Narrow AI is already here and integrated into our daily routines, whether it be internet searches, directions, or predicting weather patterns. The question is if and when AI becomes more general, and eventually turns into superintelligence. Superintelligence is that point beyond the singularity where machines become smarter than humans at a runaway pace. Predictions abound regarding what happens at that point from catastrophic, apocalyptic outcomes to a wondrous society where all the problems of today have been solved.
In my latest science fiction read, Post-Human (the Omnibus Edition), David Simpson imagines a story arc for AI that starts in the not so distant future and evolves from there.
Continue reading