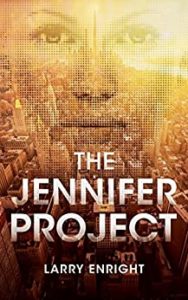 My reading list is downright crazy. There are over 220 books on my "Want to Read" list on Goodreads. I do my best to prioritize the list every year, but even then a book can sit on it. Such was the case with The Jennifer Project by Larry Enright.
I first came across the book in March, 2017. I'm almost positive it came through an Amazon recommendation or one of their daily deal emails. The description looked good with numerous references to artificial intelligence (AI), so it fit in with my favorite reading genre – science fiction.
I put the book on my 2018 reading list, but it was pretty far down the queue. I moved it up considerably in 2019, but still wasn't able to get to it. It finally made it up to the top of this year's list, and I finished it last month.
Continue reading