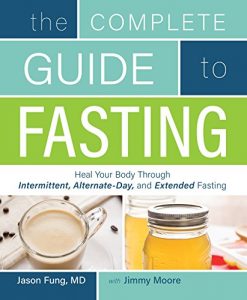 One of my primary reading genres is health and fitness. I have an interest in understanding how diet and exercise affect our physiology. I've learned a lot over the last few years that have led to adjustments in my personal eating habits and exercise routines. It's helped me to control my appetite, maintain a healthy weight, and generally feel better all around.
One area that I've been particularly intrigued by is fasting. I've been practicing intermittent fasting for the past couple of years and have occasionally mixed in a full 24-hour fast. I even did a 48-hour fast a little over a year ago, which was a great learning experience.
I want to continue fasting and to incorporate longer periods of fasting into my routine. To help me understand more about it, how to prepare, and what to do during a fast, I decided to read The Complete Guide to Fasting: Heal Your Body Through Intermittent, Alternate-Day and Extended Fasting by Dr. Jason Fung.