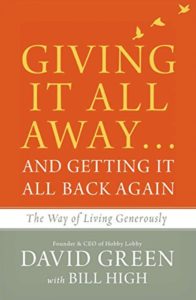 What do you do when your mother gives you a book recommendation? You read it, of course.
I don't get a lot of book recommendations from my mom. One of the last ones that I remember getting was Boys in the Boat, which I enjoyed. So when I get a recommendation from her, I take it seriously.
The most recent recommendation I got was for Giving It All Away…and Getting It All Back Again: The Way of Living Generously by David Green. If you don't know who David Green, don't be ashamed. I didn't know who he was either until I started reading the book.
Continue reading