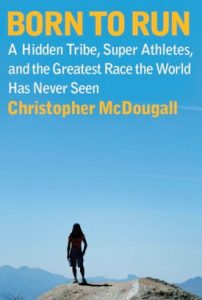 I'm not a runner. My entire running career consists of my one and only 10K (which I completed in just under 50 minutes by the way). So it would seem odd that I would read a book about running.
On the other hand, friends are one of the recommendation sources for my reading list. In fact, out of all my sources, friends are my favorite, even more than my nemesis – the Amazon recommendation engine. The reason is pretty obvious. My friends and I share many of the same interests.
Therefore, it really isn't much of a surprise that I ended up reading Born to Run by Christopher McDougall. It was recommended to me by Steve Hudson, a good friend of mine who has been a good source of book recommendations. We've been sharing our experiences related to food, diet, and fitness. During one of our discussions, he suggested I read McDougall's book.  While he's more of a runner than I am, he still felt that I would enjoy it.