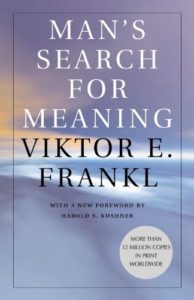 Imagine waking up tomorrow morning in your house or apartment. You are going about you're morning routine – making coffee, eating breakfast, watching the morning news. There is an unexpected knock at your door. You answer and are greeted by group of uniformed men. They enter your house, uninvited. Two of them immediately bind your hands behind your back while the others gather the other members of your family – your spouse, your children, other family members living with you. You are led out to a truck without the opportunity to gather any of your personal effects. They put you and your family in the back, where you see other people you recognize from your neighborhood. You are led to a train station where you are separated from your family and placed into a crowded cattle car. The car is enclosed so you cannot tell where you are going. At your destination, you are shaved head to toe, sprayed down, and given rags for clothes. For the foreseeable future, your life involves limited food, limited sleep, and hours of forced manual labor. All of the modern amenities you enjoy have been taken away from you – no cell phone, no internet, no email, no social media, no television. You have no connection to the outside world. Your only connection is to the guards and other prisoners who are in your camp.
Sound far-fetched and unbelievable? It isn't.
Such was the fate of many Jews across Western Europe during the Second World War. They were rounded up, removed from their normal every day lives, and taken as prisoners by the Germans. They were separated from their families, subject to inhumane living conditions, and forced into performing manual labor in support of the German war effort. Many of those who were taken prisoner were doctors, lawyers, and other professionals. They were hard-working, law-abiding citizens who had done nothing wrong.
Remarkably, some survived these conditions. One of the survivors was Viktor E. Frankl, and his book Man's Search for Meaning documents his experience in the concentration camps. More importantly, Frankl talks about how he survived, what the experience taught him about himself, and what he learned about man's existence. His experience inspired the formulation of logotherapy, the methodology that he used as a basis for psychological treatment.
Continue reading