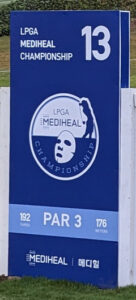 Earlier this year, I signed up to volunteer at the 2023 US Open golf tournament, which is being held at the Los Angeles Country Club. I decided to do it so I could attend the event, which is not far from home, and to see the tournament from a different vantage point – inside the ropes.
Having never volunteered at a professional golf tournament, let alone a major, there was more than a little uncertainty about what I should expect. So when the LPGA posted notices for volunteers at the Mediheal Championship being held at The Saticoy Club just minutes from my house, I jumped at the opportunity. I figured it would be a great chance to get some experience at a lower key event so I would be prepared for my assignment next June.
Overall, it was a great experience that was not without its share of an interesting story or two, which seems to have become a regular occurrence for me lately.
---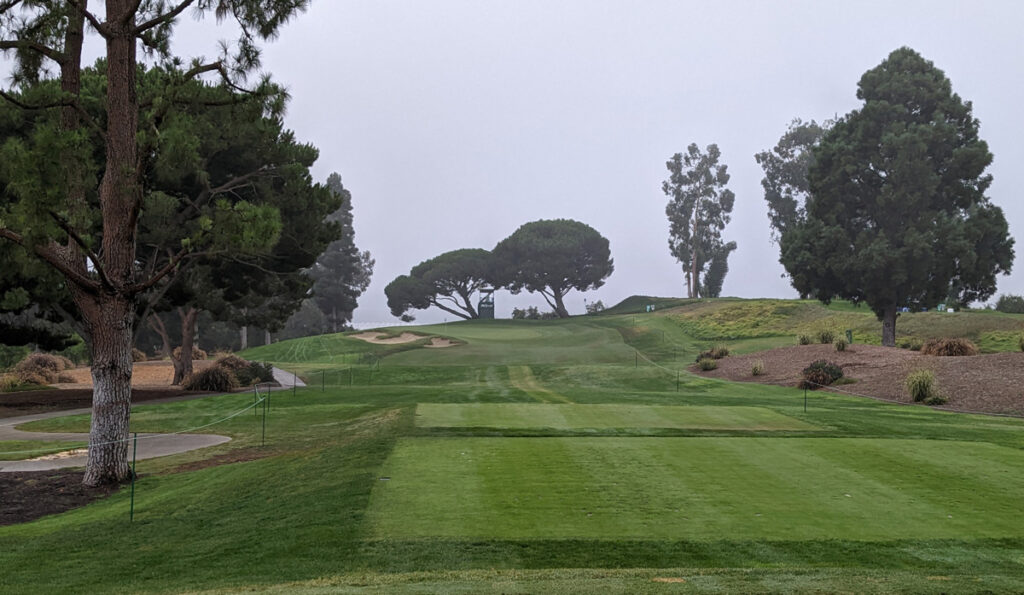 My assignment for the weekend was marshalling at the par 3 thirteenth hole. I worked Thursday morning, Friday afternoon, and all day Sunday. Of course, the one day I missed was the day there was a hole-in-one!
The crowds were light for most of the weekend. There were a few people following around the more popular players such as Paula Creamer, Gaby Lopez, Atthaya Thitikul, local favorite Danielle Kang, and the leaders on Sunday. Fortunately, the fans were familiar with the game and well-mannered, so it was pretty easy work. Outside of moving the ropes around for a few wayward shots, answering questions, and directing people around, I didn't need to do much except stand still, keep quiet, and watch some great golf.
There were a couple of things that I found interesting regarding the event. First of all, the LPGA officials take pace of play seriously. Any time a group started to fall of the pace, I'd spot an official not far behind. I also heard officials give warnings to players on more than one occasion. I spoke to one of the officials, and they reiterated that it was critical to keep the players moving given they had a full field and limited daylight.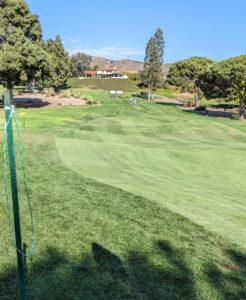 Second, there is a lot of organization and behind the scenes work that you don't see when watching the event on television. There's the coordination of hundreds of volunteers to handle shuttling players and caddies around, operating the driving range, marshalling, scoring, and more. There's the course setup and maintenance that goes on during and between rounds. There's the television crew that seems to be in a constant state of setting up and breaking down equipment. Even for a somewhat minor event, there is still a lot of work that needs to be done to provide a good experience for the players, fans, and viewers.
Third, I found the players and caddies to be friendly and approachable, especially early in the tournament. Of course, as it got later in the day, they were less talkative, which, as a golfer, I get. They were grinding, some to make the cut, some to stay in contention, so I did my best to stay out of their way. Still, most players and caddies would acknowledge and thank me for helping out, which I appreciated and which leads me to one of the more interesting stories of my experience.
On Thursday, as one of the groups approached the 13th tee, I noticed one of the golfers had an 84 Lumber logo on her visor and her bag. What's the significance you ask? Well, it's a building materials supply store based out of rural Southwestern Pennsylvania where I grew up. I couldn't let it go and had to ask the pro if she was from the area, to which she replied, "I grew up there."
The golfer I met was Rachel Rohanna. Through a short conversation between the 13th tee and green, I found out that she was very familiar with the Country Club my dad had belonged to in the area, a club I have played many times, including at least 15 member-guest tournaments with my dad. Put simply, my small world quickly got a lot smaller!
Rachel was friendly and approachable. I chatted with her briefly after Thursday's round and followed her in on Friday after my shift as she was grinding to make the cut, which she fortunately made right on the number. Unfortunately, she wasn't able to string any holes together over the weekend, but she was still upbeat when I caught up with her after her round on Sunday.
I would consider Rachel a true ambassador for the LPGA and the game of golf in general. She embodied everything you would expect in a professional golfer in both her demanor and the way she handled herself, even when she didn't perform as well as she would have liked. After her round on Sunday, she was gracious enough to take a picture with me. I've not followed the LPGA closely in the past, but I know I'll be watching to see how Rachel does in the coming months and rooting for her as she works to secure her tour card for next year. She certainly won me over as a fan.
---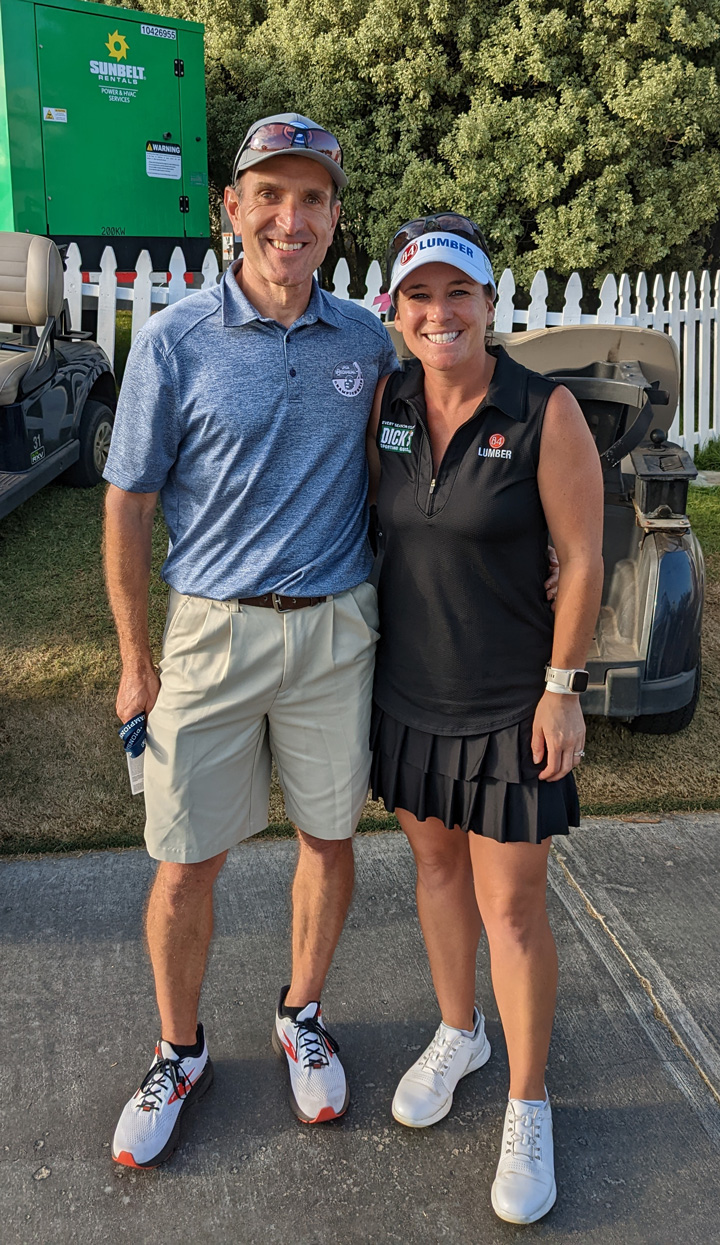 ---
In addition to Rachel, I also became a fan of Casey Danielson during the tournament. She was in the same group as Rachel on Friday and also grinding to make the cut, which she made with a stroke to spare. While following the group in, I met and talked with Casey's parents, who were very friendly and approachable. It certainly made for an enjoyable time and kept things interesting while rooting for Rachel and Casey.
Volunteering for the event was a great experience and something I would definitely do again. I would highly recommend it if there is a professional tournament in your area, especially if you enjoy the game of golf. It's a great way to watch the pros from a different perspective and to see what goes on during a tournament "inside the ropes."