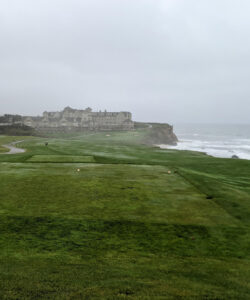 On the way back from our epic Bandon Dunes experience, Brad and I stopped off at Half Moon Bay to play a round. I'd been wanting to play Half Moon Bay for years, and this was perfect way to end the trip.
Originally, we had only planned on playing the Old Course. However, after completing our round in a tidy 3 hours, I twisted Brad's arm and convinced him to play the Ocean Course. It was a treat since I wasn't sure when I would get a chance to return to Half Moon Bay.
Below are my thoughts on the two courses, including which I liked best.
Continue reading