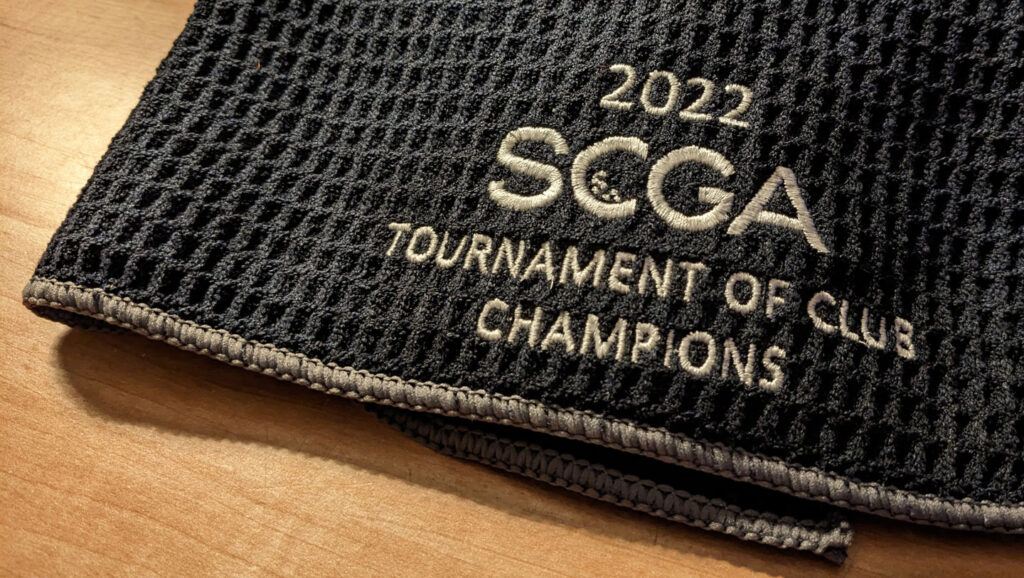 At the end of last year, I got the opportunity to play in the SCGA Tournament of Club Champions. As the name implies, it's an annual event held by the SCGA that is open to those who win their golf club's club championship. I'm still unsure how I happened to win the Sterling Hills Club Championship. It's a 36-hole event, and I was mired solidly in the middle of the pack after the first 27 holes. Over the last 9, the putter came alive, I made a few shots, and lo-and-behold, I was told that I won by one stroke. Little did I know how important that last birdie putt on 18 would be.
In the overall scheme of life, the Tournament of Club Champions is a small scale event. It's only important to those playing in it, which is why I consider it a moment of self-importance.
On the other hand, there are some great perks for playing in the tournament. First of all, the SCGA always puts together a quality event, no matter what it happens to be. Just like the trips I've taken to Monterey and Bandon Dunes with the SCGA, this event was organized just as well.
Second, I got to play golf at a great venue – Mission Hills Country Club in Palm Springs. I could hardly pass up this once-in-a-lifetime opportunity to play there. The facilities were top notch, whichw as to be expected, and The Palmer Course that we played was both challenging and in excellent condition.
Finally, I got some nice swag for playing (see the towel above) along with a catered lunch. I also got to meet some incredibly nice people, which included the other members of my foursome.
Unfortunately, I didn't play my best. The results are available here (yes, that's me in 33rd place). Unlike at the club championship, the putter was cold all day, just like the weather. I also had a case of the "yanks" and just couldn't figure out how to stop snap-hooking the tee ball. The highlight of the round came at the 16th, a challenging par 4 with water guarding a shallow green. I managed to hit an approach to about a foot for birdie, which was the only putt I made all day!
In any case, the event was a lot of fun. If you ever have the opportunity to play in the SCGA Tournament of Club Champions, don't pass it up. I highly recommend it.