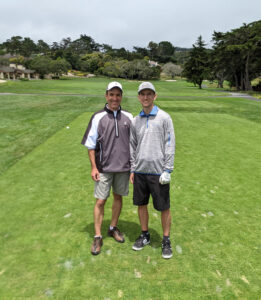 Thanks to an SCGA Member Outing, Brad and I had the opportunity to enjoy some high quality golf on the Monterey Peninsula over the Fourth of July weekend. It was an incredible trip. The golf surpassed expectations. Even better, I got to spend some quality time with Brad both on and off the golf course.
First off, I'd like to express my appreciation to the team at the Southern California Golf Association for putting together an incredible trip. Thanks to their efforts and hard work, we were able to play golf courses that would otherwise have been near impossible to get onto. Through them, we were able to golf The Links at Spanish Bay, Spyglass Hill, and Pebble Beach. They also negotiated a special rate that allowed us to play Poppy Hills on Thursday afternoon prior to the start of the outing. While it was more than I would normally pay to play a weekend of golf, the experience was well worth it. As expected, golfing on these courses was unbelievable, even if our games weren't always dialed in. The SCGA also did a great job organizing the accommodations and meals.
I've written before about the importance of experience over things. This trip was a glaring example. Sure, I could have used the money to buy a lot of stuff, but there isn't anything for sale that would surpass the memories of this trip. It's a trip that Brad and I will talk about for years to come. For better or worse, it will also serve as the measuring stick for all of our future golf trips, which the plan is for this one to be the first of many. Let's just say the bar has been set pretty darn high for future trips.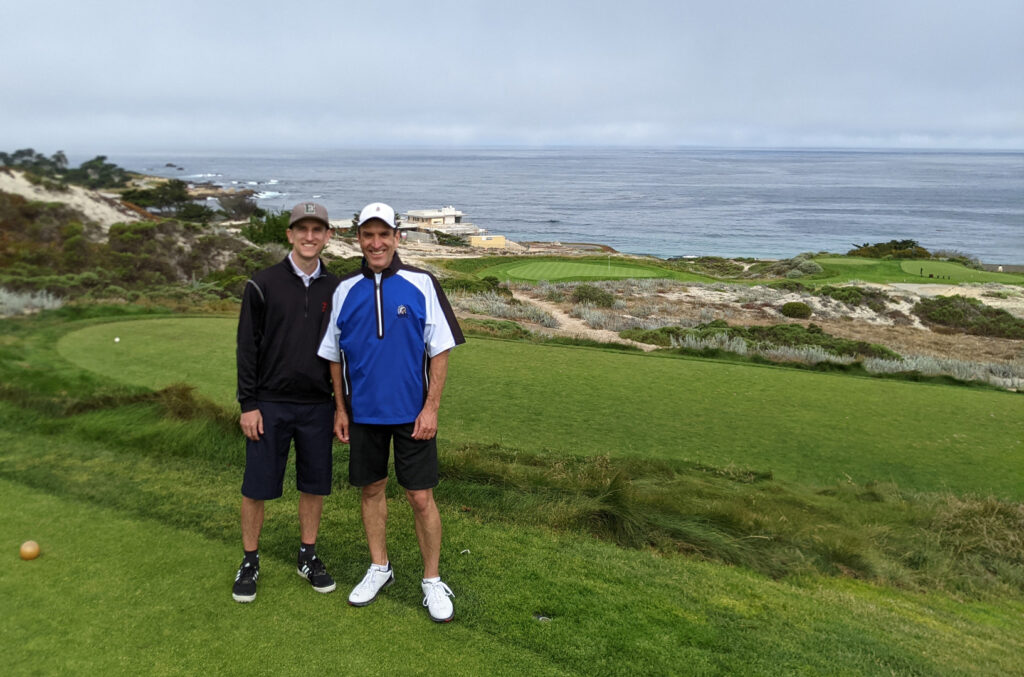 And while the golf was spectacular, breath-taking, and challenging, it's not what I enjoyed most about the trip. What I will remember and cherish most of all is the time I got to spend with Brad. Sure, he will always be my son, but to me, he is more than that. He is a friend, and my best friend at that. I'm already looking forward to our next getaway, as well as the time we'll get to spend together between now and then.
---
I'm planning a follow-up post where I will discuss the golf courses we played in more detail, including which were my favorites and why. I'll also share a couple of places we stumbled across in the Carmel/Big Sur areas that are worth a visit for dinner.