I recently had the opportunity to spend some time golfing on the Monterey Peninsula. While most of the meals were included as part of the golf package, there were a couple of free nights available to explore the area.
Because it's who I am and what I do, I did some research to decide where we should eat. Fortunately, the research paid off. I discovered two spots that I would certainly visit again the next time I'm in the area.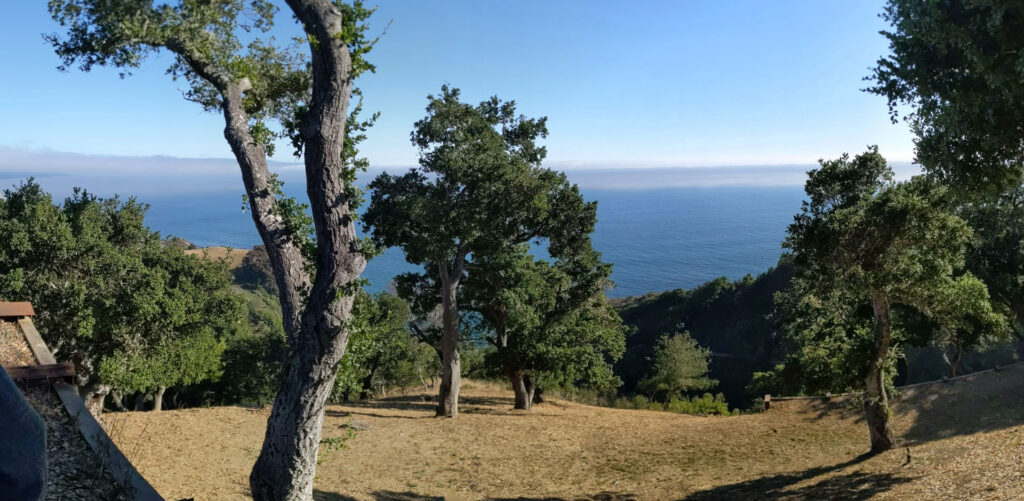 Located inside the San Carlos Square, just off San Carlos Street in Carmel-by-the-Sea, is Stationaery. It lives up to its branding as a neighborhood restaurant. Owned by the husband-wife team of Anthony & Alissa Carnazzo, the restaurant has a menu that varies regularly based on locally sourced items and ingredients.
Stationaery is everything I like about a neighborhood restaurant. The servers were friendly and knowledgeable. The environment and ambiance was inviting and intimate. Above all, the food was superb. It's obvious that they put a lot of thought into the pairing and mixing of ingredients.
While we had dinner at Stationaery, we learned that it started as a breakfast and lunch spot. They supposedly take their coffee seriously, so I decided to sample an Americano after my meal. It was good, really good. I've found that the quality of the Americano is a good barometer for the quality of the coffee served. So next time I'm in Carmel, I'm going to make it a point to get my morning coffee fix from there.
For our second night, I was convinced by our caddie at Spyglass Hill to take a drive down the coast to Nepenthe. Given how knowledgeable and helpful our caddie was on the course, I decided to take his recommendation and make the drive. It's about 40-45 minutes south of the Monterey Peninsula on Highway 1 at the southern end of Big Sur.
A couple of things worth noting about the Nepenthe:
When I say the it is on Highway 1, it is right on Highway 1. Moreover, it is on a blind bend on Highway 1. It is safest to enter the restaurant from the Southbound side of the road. You can also expect the parking lot to be tight, and very busy. We had to do a bit of jockeying to get a parking spot.
Nepenthe does not take reservations. It gets busy on the weekends, so expect to wait 1-2 hours for a table if you are dining during prime time, which is what I experienced. Let me just say that it is well worth the wait.
To pass the time waiting for our table, we got a drink and sat by the rail on the balcony (see photo above). The views are breath-taking, although we were lucky it was a clear evening. I can imagine there are days when the fog rolls in that it could be challenging to see your hand in front of your face. Even though it was clear, it was quite cool. I bet it's even colder when it's damp and foggy, so be certain to dress properly.
As for the food, we just had a basic burger, which was anything but basic. I don't want to exaggerate too much, but it was definitely one of the better burgers I've ever had. Given the crowd, I suspect that just about anything on the menu is going to be top notch.
---
I'm sure there are many more great restaurants to explore in the Monterey Peninsula – Big Sur area. Feel free to leave any places that you would highly recommend in the comments.