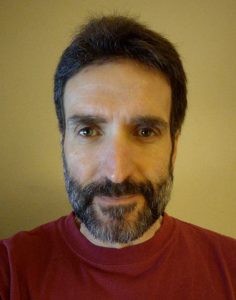 So my calendar may be off by a few days. I realize that it's nearly mid-December, but, as they say, better late than never.
Even though I said it wasn't going to happen again, I let the beard make another appearance this year. For this edition, I switched things up just a bit. I let it go five weeks with little, if any grooming, which is the picture you see here. I also decided to start it a little early. I usually let the beard stick around until after the holidays, but I'm not planning on it this year.
I'm still not feeling the beard, even after having done it for the last 7+ years. This could be the last year it makes an appearance.
Then again, I say that every year, so even I wouldn't bet on it. As a good friend of mine says, I'm 85% certain this is it.
If you're interested in taking a peak back here's the post from last year that has a history dating back to 2012 – Fear the Beard – 2017.