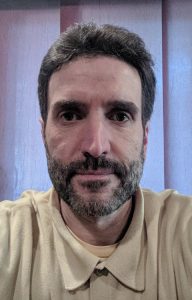 Well, well, well. I thought that this would be the year that I would retire the beard. I was wrong. Again.
For whatever reason, I just can't help myself when it comes to growing out the beard. This past year, I started even earlier than normal. Instead of waiting for Mo'vemeber, I started the process in early October. I decided to experiment a little this year with different looks.
For the most part, it was good. Here's what I learned in the process.
First, I decided I would grow a goatee, which I've never done before. It wasn't necessarily a full goatee as I kept a shaved down beard along the sides. It took about 6 weeks of growth to get to the picture below.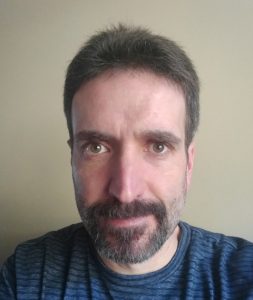 I'm pretty certain that this is the thickest I've ever let my mustache get. Luckily it didn't grow in as gray as I thought it would, although there's definitely more gray than in years past. Anyway, I'm not a big fan of the thick facial hair, so I decided to change things up for the end of year holiday period.
That picture is the lead-in photo (above right). I let the sides grow in and decided to go with a trimmed version of the beard. I liked the look better, and it felt better wearing it. There's something about having a lot of facial hair that I haven't got used to. It gets itchy and feels like it shouldn't be there when it gets too long.
Typically, I shave all the hair off at the beginning of the year. This time around, I decided to keep a cropped version of the beard through the first month or so. The cropped version is way more manageable and doesn't look too bad either. It's a look I'd consider on a regular basis.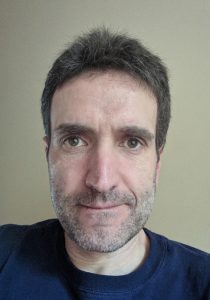 So after six years of growing the bear, what have I learned?
It takes about six weeks of facial hair growth to get it to the right level of thickness. This way, when I cut it back, it is full and has good coverage.
Managing a beard isn't any less work than shaving regularly. In fact, it may even be more.
The cropped look works for me, which reinforces what I've learned from past experiments.
I could wear the cropped look on a regular basis, and might seriously consider doing so at some point in the future.
Never say that this year is it. Something tells me it will be back again.
From last year's beard review, here's the look from the previous five years.

And that's it for this year. I'm still sporting the cropped beard, at least for another week or so. Then it's back to the clean-shaven look.