Since Brad has been attending Eastern Michigan University, I've had the opportunity to spend a considerable amount of time in the Ann Arbor – Ypsilanti area. Each time I go there, I do my best to find new places to go and hangout for a bite to eat. I have my usual favorites that I've documented here and here. This time around, I managed to discover a few new places.
Wolverine State Brewing Company

2019 West Stadium, Ann Arbor, MI 48103
www.wolverinebeer.com
Wolverine State Brewing Company was quite the find. I stumbled across it in a magazine in the lobby of a customer while waiting for my appointment. Upon entry, it was a dead ringer for one of my favorite craft breweries in Camarillo, Institution Ale.
It's not a high class, sit down type of establishment. It doesn't pretend to be anything it's not. You don't go there to eat a high class meal, although their pub food is quite serviceable. You go to Wolverine for one reason, and one reason only – to get a great beer. The Wolverine Premium Lager is really good, and I mean really good. I also took a taste of their Barista Coffee Lager and was quite impressed.
If you're looking for a place to sit down and have a quiet meal, I wouldn't recommend it. If you're interested in great beer and pub grub at reasonable prices in a local atmosphere, then Wolverine State Brewing Company needs to be at or near the top of your list of place to go.
Sidetrack Bar and Grill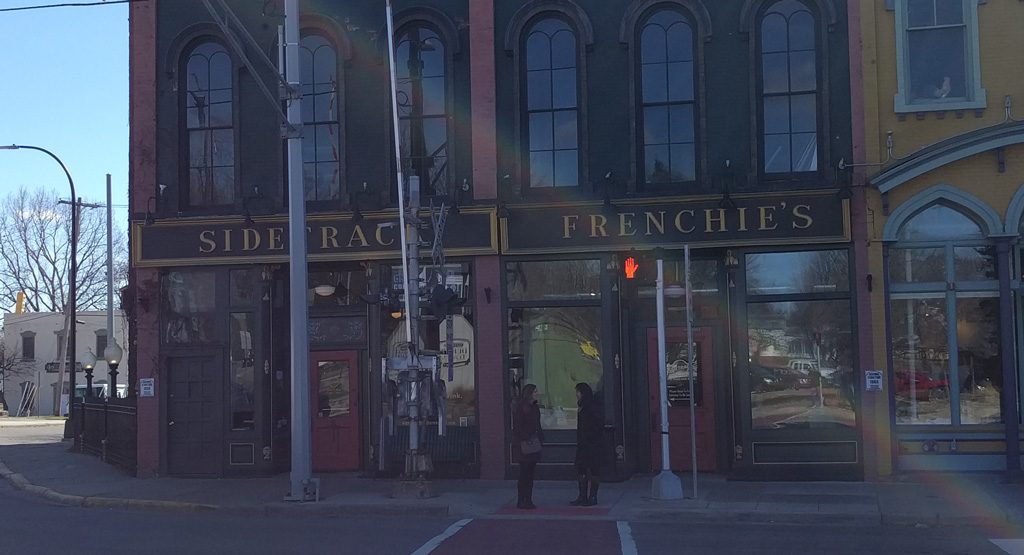 56 E Cross St, Ypsilanti, MI 48198
www.sidetrackbarandgrill.com
Restaurants with character are hard to find. For some reason, most places tend to try and cater to the masses. Sidetrack doesn't, and for that reason alone, it is worth the visit.
The moment you walk into Sidetrack Bar and Grill, you'll know that it isn't your neighborhood Applebee's. The decorations are unique and nostalgic. There are pictures from the forties, fifties and sixties on the menu. The cocktails are creative with names like Frozen Cherry Train, Nutty Conductor and Coffee Stick. The menu is equally creative, and the dishes are quite good.
Sidetrack is located in the historic Depot Town area of Ypsilanti. It's practically walking distance from EMU, when the weather is cooperating. Needless to say, I expect that I will be making a return visit or three to Sidetrack when in the area.
Aubree's Pizzeria and Grill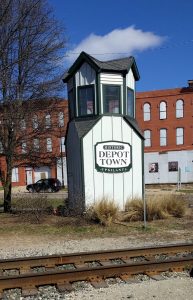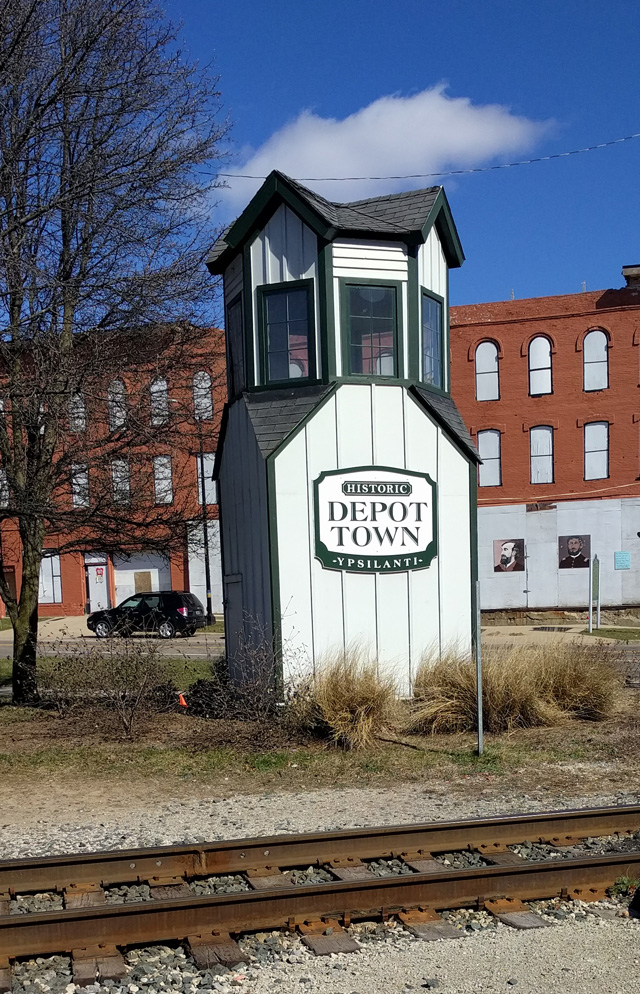 39 E. Cross St, Ypsilanti, MI 48198
aubrees.com
Another restaurant worth checking out while in Depot Town is Aubree's Pizzeria and Grill. It's a local chain restaurant with close to a dozen locations throughout Michigan. It doesn't have the local flair of Wolverine, or the unique environment and character of Sidetrack, but the pizza is much better than what you'll get at Domino's or L'il Caesars.
Aubrees wouldn't rank at the top of my places to eat in the area, unless I was in the mood for pizza. In that case, I'd be hard pressed to find a better place to go. I have a feeling I'll be making at least one more trip to Aubree's while in the area.
La Fiesta Mexicana
529 W. Cross St, Ypsilanti, MI 49197
Is La Fiesta Mexicana the best Mexican food I've had? No, but that's unfair. Living in Southern California, the quality of the Mexican food is outstanding. So I knew going in that comparing to my local favorites in Ventura County would be a let down.
However, if you compare it to what's available this far north of the border, it's pretty darn good. The menu has authentic dishes that you won't find in other "Mexican" restaurants in the area, especially those of the chain variety. The food, while milder than what I'm used to, was still quite good. In fact, the salsa was really good. I found it funny that the waitress warned me that it was spicy. It was exactly what I would expect from a good salsa.
The main reason to give La Fiesta a shout out is that it is family run. They are hard working and do a fabulous job taking care of you while you are there. In other words, they care a lot about the food and giving you the best experience possible.
While it may not be the best Mexican food, it's the best I've had while in the Ann Arbor – Yspilanti area. It's worth trying out if you want to experience authentic Mexican.
---
I've been to visit Brad enough times now that I'm starting to develop a solid list of places to visit in the area. I'm finding that there are quite a few places that are worth the price of admission. I'm looking forward to my next visit. Believe it or not, I already have a list of four or five places to check out. If there are any others that you think i should add to my list, feel free to leave them in the comments!