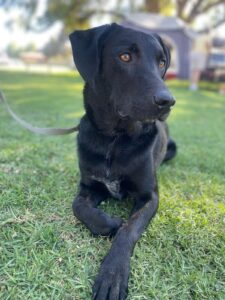 I remember it like it was yesterday. The pet store clerk looked me dead in the eyes and matter-of-factly stated, "You had better find that dog a job."
Maverick was barely 6 months old at the time and dragging me around the pet store. In other words, he was being his typical energetic self. I told her that he was a Labrador Retriever – Queensland Heeler mix. I kind of laughed off the suggestion, but little did I know at the time how valuable the advice would be.
It took another year and a half, November 2020, before Abbey and I started taking him to agility class. He was a quick study and appeared to enjoy negotiating all the obstacles (well, almost all the obstacles – we'll talk about the weave poles and the A-frame mishap some other time). More importantly, he was exhausted both physically and mentally after class. That's when we knew we were on to something. We had found Maverick's calling, his occupation, his job.
Continue reading