It's always great to get to celebrate with someone when they achieve a major milestone in their life, especially when they've worked hard and waited a long time to get it. Such was the case with Amanda's boyfriend Bryce who recently became a firefighter with The County of Los Angeles Fire Department. He graduated just before Thanksgiving as a member of the 152nd Recruit Class.
I had the opportunity to attend the graduation ceremony, which I'm glad I did. It was a great event, and most likely the only firefighter graduation ceremony I'll ever get to go to. The ceremony had all the usual speeches, pomp and circumstance that you would expect at a graduation, but it also had a few entertaining surprises as well.
Bryce greeted us upon arrival in his dress uniform. We hadn't seen him much while he was training, but he looked great and was clearly relieved to have made it to graduation. We got the opportunity to take a few photos, such as the one to the right. Bryce is quite a bit a taller than me, but I didn't realize just how much. Of course, he had his dress shoes on, and my Mo'vemeber beard also had the effect of making look a bit shorter (if only this was true!).
After the meet-and-greet was over, Bryce had some official duties he had to tend to in preparation for the ceremony. One of the them, which Lisa and I sort of snuck into, was a private speech to the recruits' families by the Fire Chief. The speech made it clear this day meant more than just becoming a firefighter. It meant becoming part of a brotherhood that included your fellow graduates, current firefighters, and those that went before. It also meant committing to a life of public service, which entails long days and nights, as well as many weekends and holidays away from home. In other words, being a firefighter is a commitment, and one not to be taken lightly.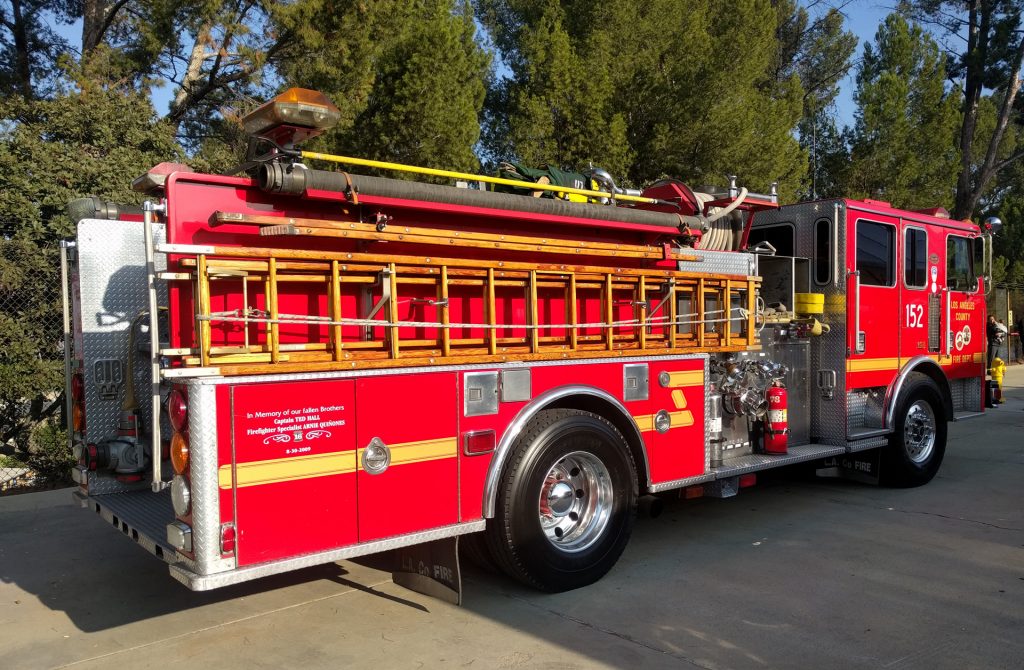 After the private business was concluded, the recruits were presented to the crowd. The ceremony was formal and had a military feel to it. This may seem surprising until you realize that firefighting requires a significant amount of discipline. Firefighters depend on each other to do their jobs properly, each and every time they go out on a call. In many cases, doing their job correctly is a matter of life and death, both for the individual and their crew. When the ceremony is thought of in these terms, the formality of it is no surprise.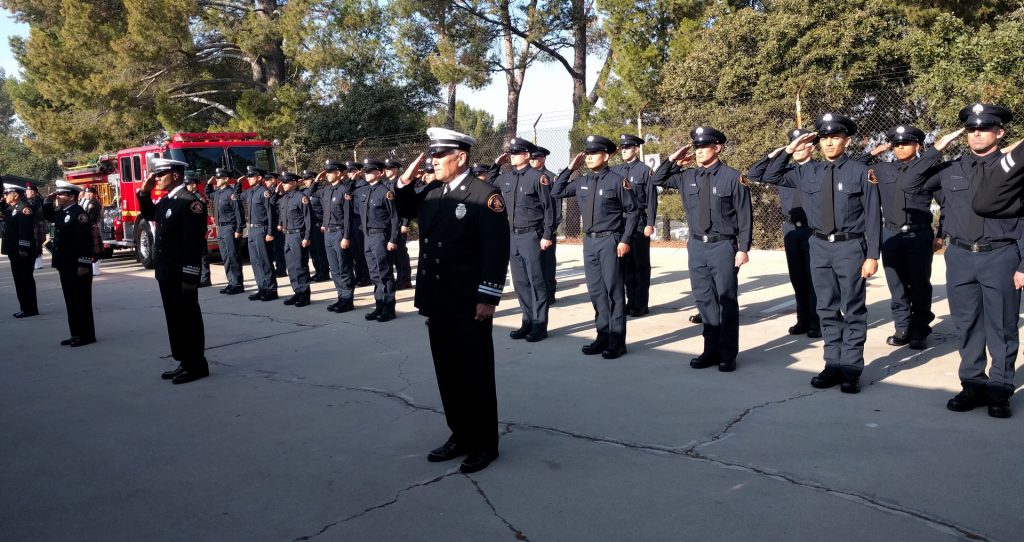 The most entertaining (and surprising) part of the event was what took place after the recruits officially graduated. The newly minted firefighters changed into their firefighting gear and performed a variety of demonstrations showing of their new skills. They put out a car that was on fire, cut into a car with the jaws of life, climbed the ladder to the top of the tallest training tower and rappelled down the side, and even had a helicopter perform a water drop on a simulated brush fire. It was interesting to hear them describe what the firefighters were doing in addition to seeing them perform their duties. It was a great and entertaining end to the graduation ceremony.
Everything around the event, Bryce's training, and everything that I've seen him do to become a firefighter has made me respect those that have chosen this line of work even more. Their commitment to public service as first responders in times of danger is a valuable and vital part of our society. I appreciate their dedication to their work and desire to serve and protect.
All in all, it was a great day and well worth it. Bryce put in a tremendous amount of work and had to wait a long time for his opportunity to become a firefighter. Based on what I saw and how happy he was, it was well worth the wait.
Congratulations Bryce. I wish you all the best and hope you enjoy a long, safe, productive, and satisfying career with the County of Los Angeles Fire Department.