Sometimes, you have to love your parents. I got an email from them recently with a couple of photos from the early seventies, including this one of me with the Lone Ranger. It was taken at the car dealership where my uncle worked. Given how big I am in the picture, my best guess is that it's from 1972 or 1973.
I obviously don't remember having the picture taken, but I do have memories of the silver bullet the Lone Ranger gave me that day. I stashed it away in my desk at home. In fact, I wouldn't be surprised if it's still somewhere in that same desk at my parents' house!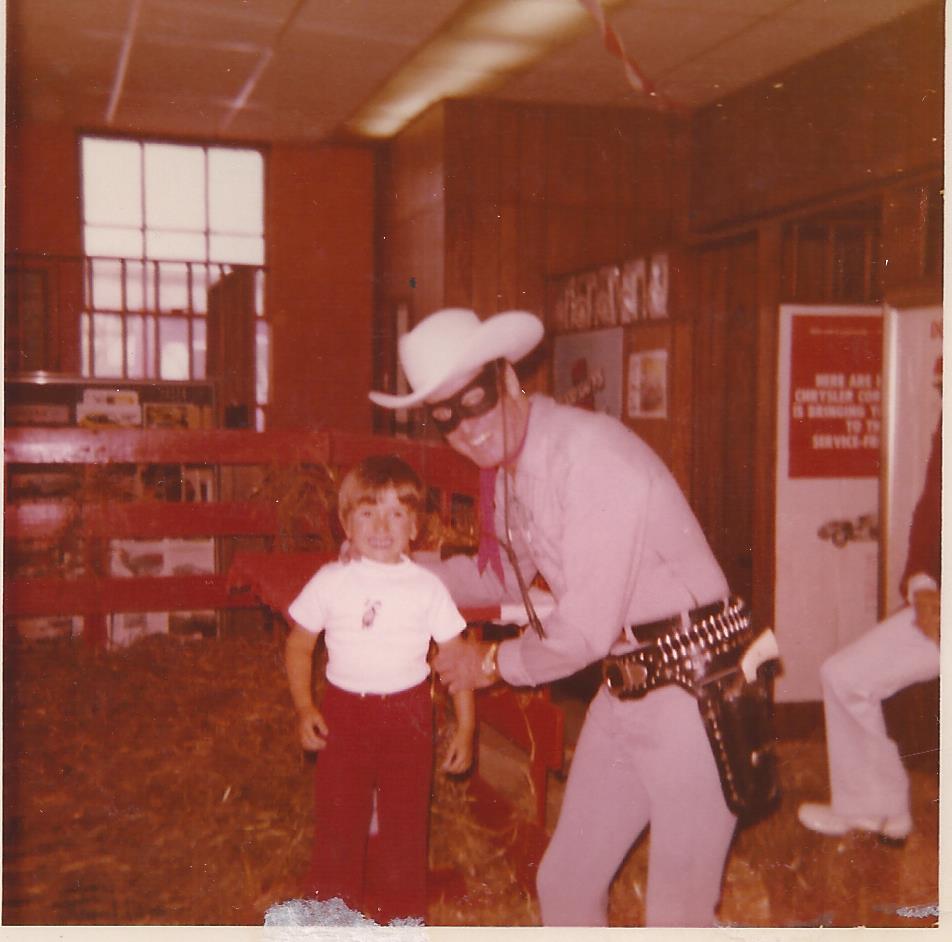 By the way, take a look at those white patent leathers in the lower right corner of the picture. I don't know who was wearing them with the white pants and red jacket, but that's some vintage 70's clothing!