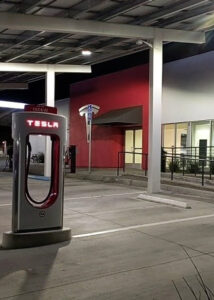 On our recent trip to Bandon Dunes, Brad and I chose to make the drive in his Tesla. Two reasons factored into our decision. The first was $6 gas prices. Second was trying out the charging experience on a long distance road trip. Kettleman City was our first charging stop, and I'm here to tell you that I've seen the future, the future of what a gas station (aka charging station) will be.
For those of you unfamiliar with Kettleman City, it is a small town that is halfway between Los Angeles and San Francisco on I-5. Yes, it's basically in the middle of nowhere. My typical memories of Kettleman City consist of the In-N-Out Burger, which I almost always stop at to eat when traveling I-5, and the cattle ranch just outside of town that will clear your sinuses for miles. Given its location approximately 200 miles north of Los Angeles and 200 miles south of San Francisco, it is a prime location for charging your Tesla when driving between the two cities. Suffice it to say, Tesla knew what it was doing when it planned the location of this supercharger station.
---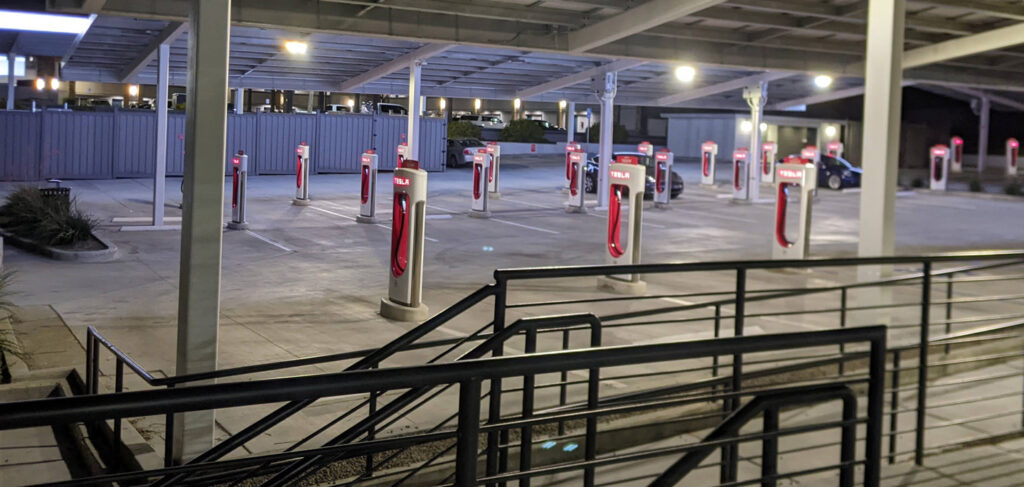 ---
The first thing you notice when you pull into the charging station is the abundance of superchargers. There are at least 30 that are well positioned and easy to access. The superchargers are protected by a canopy that is loaded with solar cells, and there are lots of sheds around the property that I assume are filled with Tesla Powerwalls to store excess energy for charging at night. They're making the most of the solar energy they're capturing, and there is a lot to be captured in Kettleman City.
---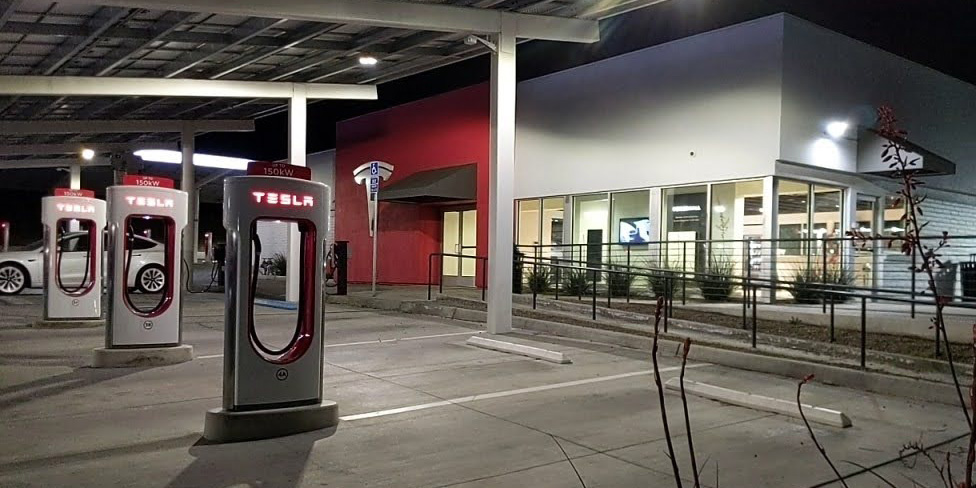 ---
The superchargers aren't the most impressive part of the facility though. It's the amenities that set it apart. On-site is a restricted access facility that requires you to enter a code obtained from the screen of your Tesla. Once inside, you are treated to a full espresso coffee bar, an abundant lounge with comfortable leather seats, and upscale bathrooms. It may have been my imagination, but I'm pretty sure I was picking up the smell of roses and lavender while using the restroom. Let's just say it's a pretty big jump from your typical roadside gas station.
---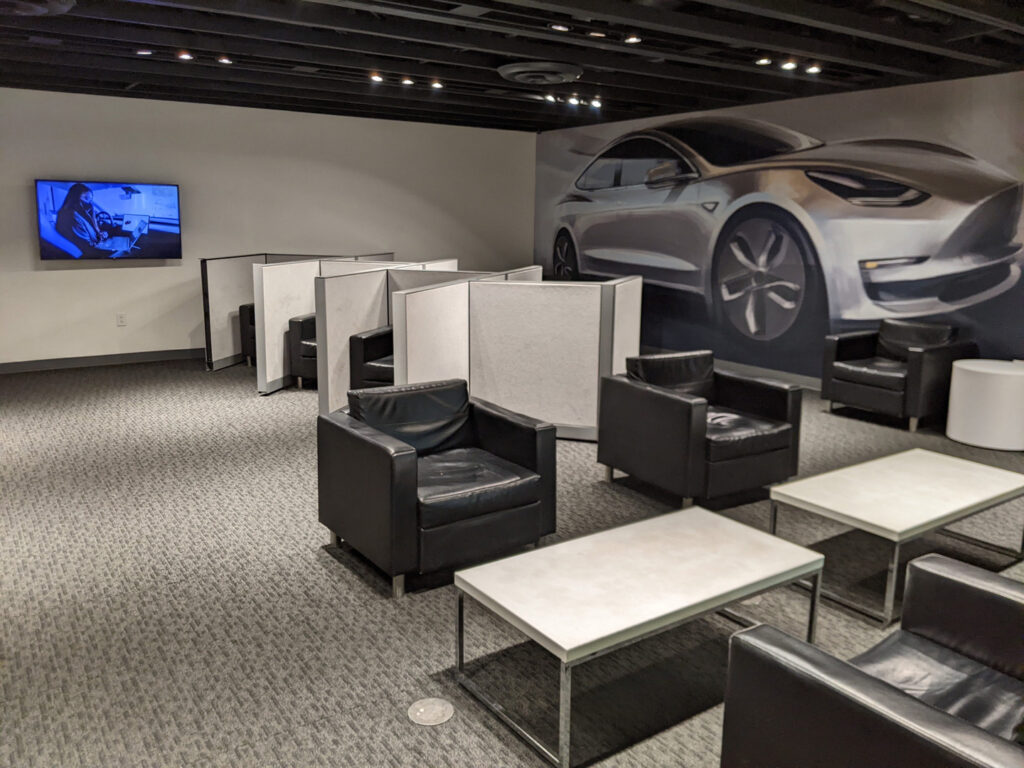 ---
Tesla obviously knows that you are going need 20-30 minutes (or more) to charge up, so why not make its customers comfortable while they're cooling their heels? It's a genius maneuver if you ask me. It worked out great for us. Since we were traveling in the evening mid-week, the station wasn't very busy. We got our In-N-Out to go, took it up to the station, plugged in, and sat outside enjoying our Double-Doubles.
---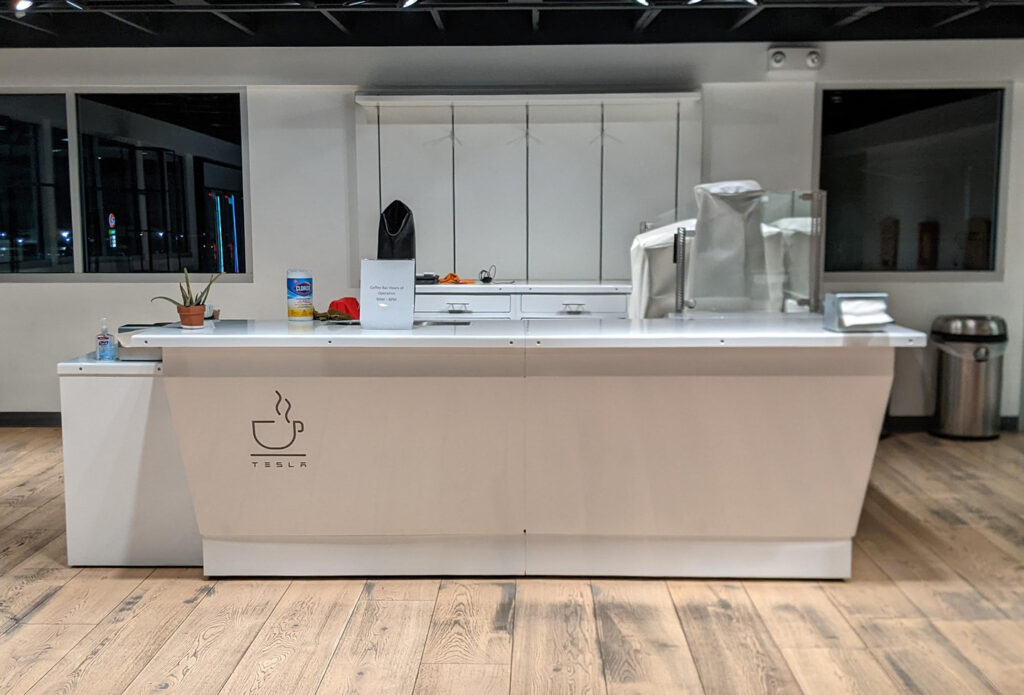 ---
After eating we looked around inside, relaxed in the lounge, and used the facilities. Unfortunately, we got there just after the espresso bar closed, so I can't comment on the quality of the coffee. My hunch is that it's pretty good. In any case, before we knew it, the Tesla was charged, and we were on our way.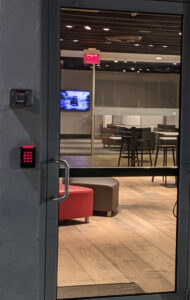 I don't expect that Tesla will put these types of stations everywhere, especially in the big metro areas. Those supercharging stations are typically situated in the parking lots of malls or shopping plazas where there are restaurants and things to do so you can kill time while charging. However, in remote locations, I can see this type of station becoming the norm. It's not only a way for Tesla to reward its customers but also a way to utilize, test, and showcase its solar and battery technology.
---
Kettleman City. It's not just for In-N-Out any more (as long as you're a Tesla owner). If you're planning to take your Tesla on a road trip between Los Angeles and San Francisco, be sure to mark Kettleman City as a stop on your map. In addition to recharging, you'll get a peek into the future, the future of the gas station.