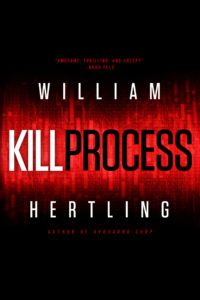 William Hertling is one of my favorite authors. When he sends you an email saying his latest book is available, and you have over 160 books on your reading list, what should you do? Of course, you put Kill Process at the top of it.
Kill Process is Hertling's first book since he finished the Singularity Series last year, which is a series you must read if you haven't already. The good news is that you don't need to have read any of the Singularity Series books to enjoy Kill Process. Kill Process stands on its own. As Will put it in his email, with Kill Process:
I've returned to the present day to explore data ownership, privacy, and analysis, as well as social media, computer hacking, and the world of tech startups
The hook was very intriguing, and I was anxious to jump into his latest work.