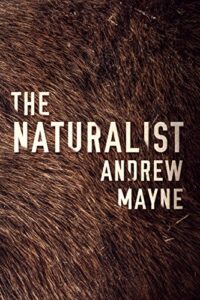 I like reading books by authors I haven't read before. Every author has their own writing style, and each has their own perspective of reality. Reading a new author can be like seeing the world through another set of eyes.
The problem I have is that I can easily fall into a rut reading books by authors I like. The Amazon recommendation engine, my arch nemesis, doesn't help either. Because it knows what I buy and what I read, it feeds me a steady diet of books by authors I'm familiar with.
Fortunately, there are a few ways I have of discovering new authors. One is the Amazon First Reads program where they offer up free books to Prime members. Most of the featured authors are ones that I'm not familiar with, but it can be difficult to find titles in my preferred genres. The Naturalist by Andrew Mayne was one such book that appeared on the list. It wasn't in my preferred genre, but I decided to take a risk anyway and add it to my reading list.
Continue reading