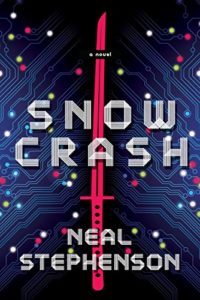 As part of my reading list for the year, I make it a point to include "classic" science fiction. I consider pretty much anything written prior to the year 2000 as classic.
One of the other elements I look for in these classic works is their ability to stand the test of time. I've read books from Asimov, Philip K. Dick, William Gibson, Peter Hamilton, Joe Haldeman, Orson Scott Card, and others. I find it fascinating how many things these authors foreshadowed in their novels that have come to pass or are close to happening. It's even more amazing when you consider that some of these novels were written over 50 years ago, and some are even older!
For my latest classic science fiction read, I read Snow Crash by Neal Stephenson. A good friend and former colleague suggested I read Stephenson's works, and he strongly recommended that I start with this one.
Continue reading