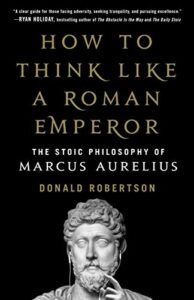 Is it possible that philosophical and behavioral concepts practiced and taught over 2,000 years ago are still valid today?
Let's consider a modern psychotherapy known as Cognitive Behavior Therapy (CBT). CBT is a treatment that modern psychologists use to help those who struggle with depression and anxiety. Using CBT, people are taught techniques and approaches to change destructive behaviors and thought patterns that trigger negative emotions.
As it turns out, many of these techniques are not new. They stem from ancient philosophical teachings, primarily those of Stoicism. In his book, How to Think Like a Roman Emperor: The Stoic Philosophy of Marcus Aurelius, psychotherapist and trainer Donald Robertson shows how the actions and practices of ancient Stoics, focusing primarily on Roman emperor Marcus Aurelius, are fundamentally similar to the techniques taught through CBT.
Continue reading