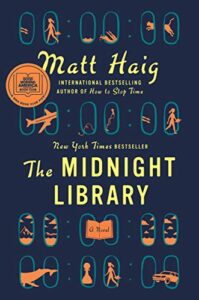 Are you living the life you want? If you could make different choices in your life, would you? If you could see how your choices turned out, would you want to experience your 'alternate' life to see if it was everything you thought it would be?
That's the premise of The Midnight Library by Matt Haig. Here's the summary as written on his website:
Between life and death there is a library, and within that library, the shelves go on forever. Every book provides a chance to try another life you could have lived. To see how things would be if you had made other choices . . . Would you have done anything different, if you had the chance to undo your regrets?
Continue reading