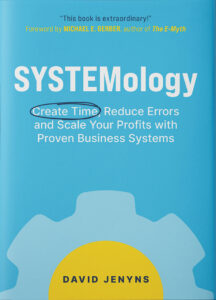 When it comes to business books, I tend to drop them into one of 5 categories:
Founder/CEO autobiographies – these are the glamorized stories told by the founder recounting their effortless journey to massive success.
Founder/CEO biographies – these are told by a third party and go behind the scenes to tell the real stories of how a founder succeeded or failed.
Company biographies – these describe how a business evolved from inception to success, demise, or to present day.
Theoretical frameworks – these are those books that feel like college textbooks and are usually told by people who haven't run a business but by researching successful businesses publish the common themes that led to their success.
Practical handbooks – these are the books written by people in the trenches who have experienced the emotional highs and lows of starting a business, lived to tell about it, and then documented their findings into a handbook that others can use.
I find the books in categories two and three entertaining, and generally dislike those in categories one and four. Founder/CEO autobiographies feel too much like a self-congratulatory pat on the back, while theoretical frameworks are a slog that try to separate a framework from a complex business system. The resulting framework is hard to apply and rarely succeeds, especially when trying to apply it to a small business.
It leaves those books in category five, which I've really come to enjoy. I call these practical handbooks because they teach you straightforward concepts and give you suggestions on how to apply them in your business. In some cases, these suggestions are broken into steps you can follow to help get you started. Books like Allan Dib's1-Page Marketing Plan and Donald Miller's Building a Story Brand fall into this category.
The latest book I read that clearly falls into the practical handbook category is Systemology: Create Time, Reduce Errors and Scale Your Profits with Proven Business Systems by David Jenyns.
Continue reading