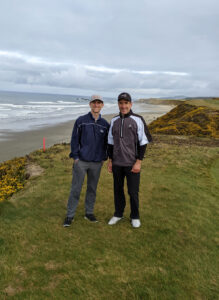 A few years ago, a good friend asked if I had golfed at Bandon Dunes. I told him that I had heard of the place but didn't know much about it. He attempted to explain his experience. While he struggled to find the right words, he used a lot of superlatives. Exasperated, he finally gave up trying to describe it and said, " You have to go. You just have to go."
Having just returned from Bandon Dunes, I can finally understand and appreciate his fascination with the resort. Words cannot adequately describe the experience, nor will I do it justice in this post. However, I'm going to give it my best shot and will tell you in advance – if you are a golfer and have a true passion, love, and appreciation for the game, it's a place you have to go.
Wait, let me rephrase that – Bandon Dunes is a place you MUST go.
Continue reading