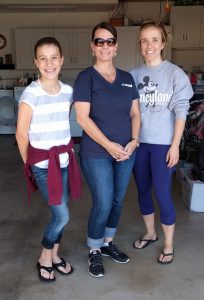 It was just over a year ago – December 3, 2016 to be exact. We helped Amanda pack up her stuff and moved her to Santa Barbara. She wanted to be closer to the job she had just started there, and I'm sure that she also wanted to have her own place (and a bit of space from her parents). Living with the parents is fine, to a point.
I was happy for her. Officially moving out is a big deal. It was great to see her achieve a significant milestone.
On the other hand, parts of me were sad. We do a lot for our children and always want the best for them. It's hard watching them go and not knowing what will happen when they leave. At some point though, we have to do it. As hard as it is, we have to let go.