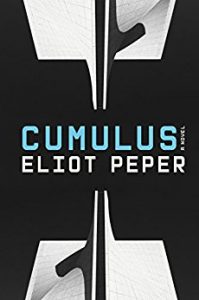 I enjoy discovering and reading new authors, especially those that aren't well known. I also find reading from a variety of authors important. Each has their own life experiences and philosophies that permeate their works.
One of the "undiscovered" authors I enjoyed reading during 2015 and 2016 was Eliot Peper. Even though I'm not a huge fan of the trilogy, I really enjoyed his Uncommon Stock series. I made it a point to put one of his more recent releases, Cumulus, on my 2017 reading list.
It took a while, but I finally got around to reading it over this past summer.